Founded in August 2000 with $70, Hear and Play Music now helps over 2 million aspiring musicians every year through free online lessons, newsletters, videos, and training programs.
Originally created for piano players, Hear and Play now caters to pianists, organists, guitarists, drummers, vocalists, and woodwind players in a variety of genres: gospel, jazz, salsa, pop, and more.
About Jermaine Griggs,
Founder of Hear and Play Music
Jermaine Griggs, 35, is a musician, entrepreneur, consultant, public speaker, husband, and father.
Having grown up in the inner city of Long Beach with just his mom and sister, he always envisioned making an impact in the world. At the tender age of 16, he decided to focus on his passion and started Hear and Play Music, an instructional music company specializing in teaching piano by ear. With only $70, he bought the name HearandPlay.com and launched the company that would not only change his life but hundreds of thousands of musicians around the world through his books, dvds, software and training courses.
16 years later, over 2 million aspiring musicians download his online lessons every year and over 400,000 loyal students receive his regular newsletters. Having seen the site grow from a few students a month into an international musician "hub," helping millions of people (both free and paid) is nothing short of amazing — and constantly reminds Jermaine of his humble beginnings. He knows all too well what it feels like to start with limited resources and also shares his story with entrepreneurs all over the world regularly.
His success has allowed him to meet and photograph with President Barack Obama, be invited to the White House on multiple occasions, receive Boy Scout's "Man of Character" award, and give back to his community and causes. He's on the board of Operation Jumpstart of Long Beach, a youth college mentoring organization, UCI's Alumni Association, and UCI's Applied Innovation Center.
He is married to his high school sweetheart of 20 years and they have three beautiful children: Jadyn (12), Layla (9), and Brendan (8). He is a graduate of University of California, Irvine and currently resides in Orange County, California.
About Jonathan Powell,
DIRECTOR, GOSPEL MUSIC TRAINING CENTER
Jonathan Powell, came to Hear and Play Music in 2005 and has been responsible for producing countless programs like "GospelKeys Master Class" Featuring Michael Bereal, "GospelKeys Ministry Musician" Featuring Jason White, "GospelKeys Organ" Featuring Kevin Nickelson, and the "Musician Breakthrough" Collection.
He's had the opportunity to play professionally for dozens of artists, choirs, churches, and producers and is known for his uncanny ability to form and reharmonize two-hand chord voicings with his signature west coast slide and grace note techniques.
He was highly sought after and practically recruited to come to Hear and Play Music and has been a blessing ever since.
In 2008, Jonathan Powell agreed to be the Head Director of The Gospel Music Training Center. Although not an easy task, he took on the responsibility of producing weekly content, which has amassed into hundreds of hours of content.
His natural talent for music coupled with his teaching abilities make for a perfect combination of training found few places. Some teach and can't play… others play and can't teach… but Jonathan can do both.
He is married to Shannan Powell and has two daughters (Bradli and Za'niyah) and two sons (Jackson and Jadynn). When he's not helping thousands of Hear and Play students, he's traveling around the world playing for various artists and producing music. He's one of few trusted to deliver fresh, practical, easy-to-understand techniques and principles to playing your favorite gospel songs and progressions by ear.
Instructors
Jonathan Powell
Director, GMTC
Jermaine Griggs
Founder / Instructor
Chuku Onyemachi
Musicologist / Blog Writer
James Wrubel
Jazz Instructor
Jason White
Gospel Instructor
Lara Marinjin
Classical Instructor
Michael Bereal
Gospel Instructor
Bryan White
Bassist / Instructor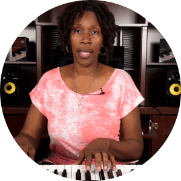 Christa Smith
Gospel Instructor
David Jackson
Gospel Instructor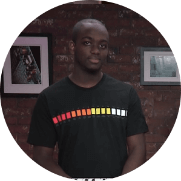 Delvyn Brumfield
Gospel Instructor
Isha Love
Gospel Instructor
Jason Freeman
Gospel Instructor
Javad Day
Gospel Instructor
Jeff Goodkind
Latin/Salsa Instructor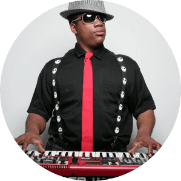 Jeremy Jeffers
Gospel Instructor
Julio Martinez
Gospel/CCM Instructor
KC Knight
Gospel Instructor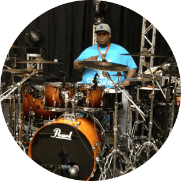 Kenneth "BAM" Alexander
Drummer / Instructor
Kevin Nickelson
Gospel Organ Instructor
Leonard Jarman
Gospel/CCM Instructor
Marcus Hodge
Gospel Instructor
Matt Faulker
Gospel Instructor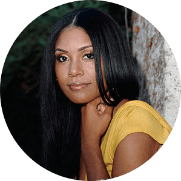 Nina Lockhart
Vocal Instructor
Stanton Lewis
Gospel Instructor
See What People Are Saying About
The Gospel Music Training Center...
"If you want to take the guess work out of playing gospel on the piano...Gospelkeys will do exactly that!"
Vince Wilson, Missouri
"I'm having a ball, learning how to play the piano from Jermaine Griggs and Jonathan Powell."
C.L Wright
"It's been a great blessing to me and my family. I recommend it to all of my family and friends."
Dewain Dixon, Missouri
Get Free Piano
Video Lesson Series
Simply enter your first name & e-mail to access 4 FREE video piano lessons: