"Discover The Secrets To Quickly And Easily Mastering Chords, Playing Your Favorite Songs, And Sounding Like A Pro!"
Introducing the ALL-NEW Hear & PlayTM Audio Series!
Discover:

How to impress your family, friends, church members, and fellow musicians with newly discovered chords!

The shortcuts to remembering tons of useful chords and how to quickly and easily play them within minutes!

How to save time learning all the essential chords in all 12 keys. Avoid learning 100s of chords, one by one. Learn the shortcuts!


...And much more revealed in the report and audio lesson clips below!

---



From: Jermaine Griggs


(personal audio message from me)

Dear Musician,
What if you could pop a CD into your home or car stereo and learn everything you needed to know to start playing beautiful chords on the piano?
I'm talking about all the same chords used to play practically every popular song out there! The ones you grew up listening to... the songs you now enjoy... classic holiday tunes... even your kids' favorite songs... and more!
What if you could learn all the chords that make up those songs in just an hour or so? Would you be excited?
Well... You should be!
Because on this page, I'm going to reveal an approach that allows you to learn anywhere: at your piano, in your car, on your ipod® while at the gym --- ANYWHERE!
So, if you have a cd player and two hours to spare, then you have what it takes to start mastering chords by ear.
Here's some info about my tested and proven approach...
I start you from scratch, so you won't need any experience or prior knowledge. Just pop in my 2-hour audio course from the very beginning and you'll be well on your way to learning everything you need to know to play popular chords by ear.


I don't use any sheet music, so you can expect to be playing chords without having to rely on any! You're going to understand the "how" and "why" behind chords, and once done, you'll have a well-rounded education after just two hours with me.


No boring book work! Everything is audio-based. Whether at your piano, in the car, or exercising, you'll benefit from this convenient way to learn. I designed this audio program with busy people in mind so you'll find many shortcuts aimed at getting you up and playing in the fastest possible time. No fluff. No hype. Straight to the point!
For more information about me, click here.
---
Let's get right to it!
Here's a detailed overview of what you can expect to learn in my comprehensive "chords" audio series.
Hear & Play Chords 101 Audio Program Overview: "Introduction to Chords"
Step-by-step, you'll learn:
How to form various types of chords: major, minor, diminished, augmented and the easy theory behind them. DO NOT BE INTIMIDATED. You'll literally laugh when you discover how easy it is to play all of these chords by ear!


The classes of chords and the difference between triads, sevenths, ninths, elevenths, and thirteenths... all broken down in "normal," down-to-earth, language.


One magic formula that creates all the chords you'll ever need to know. All I'll tell you is that it involves two words: Quality & Quantity (and you need both in order to create all chords).


How notes create scales... scales create chords... and chords create progressions. Once you master this simple process, learning songs comes easy... even to a beginner!


How to form any major scale in seconds using my "Why Won't He Wear White When Hot" trick. You won't find this taught anywhere else because it's totally out-of-the-box. These are the tricks students need to bring theoretical, intimidating concepts down to earth... and to stop from boring themselves to death! My courses are full of these creative tricks!


Easy ways to understand intervals (which are merely distances between notes). There are melodic intervals and harmonic intervals and you'll learn both. Simply put, if you can understand freeway signs: "Next exit in 3 miles"... then you can understand intervals!


The secret behind the "number system" and how to use it to learn practically any chord out there. I'll prove it to you with 7 practical examples.


The "interval" approach and how to never mislabel notes and chords again by simply mastering two simple rules that'll stick with you for the rest of your music career.


The difference between generic and specific intervals and why it's important to master both. Hint: One is like the "shape" of the chord while the other is like the "size." You need both to properly describe any chord.


The concept of superimposing one interval over another to create something bigger than the two parts, separately. Forget big words... superimposing simply means to stack one thing on top of another (like one box on top the other). This happens a lot in music!


All the formulas you need to know to play triads (M3 + m3), (m3 + M3), (m3 + m3), (M3 + M3), etc. Each of these give you an entirely different chord and sound!


How to master inversions (root position, first inversion, second inversion, etc.). An inversion is simply a different way to play the same chord and you'll learn just how to do it!


How to use triads in a major scale and how to determine the primary chords of every key. Hint: Once you know the primary chords in a key, they will be the most common chords played in most songs.


And much more.
Audio Lesson Sample Clips From "H&P Chords 101"...

Audio Sample #1 / Track 1
"Introduction to 101 Course"
(1:11 minutes)

Audio Sample #2 / Track 7
"Down-To-Earth Approach To Minor Chords"
(6:52 minutes)

Audio Sample #3 / Track 2 (Disc 2)
"Augmented Chords & Examples"
(4:19 minutes)
Click here to order this course
---
The second course in my "chords" audio series takes it a step further. Here's an in-depth look at what H&P 102 has to offer...
Hear & Play Chords 102 Audio Program Overview: "The Power of Seventh Chords"
Step-by-step, you'll learn:
How to form various types of seventh chords and why they are so important in playing by ear.


Why seventh chords are the foundation of many more extended chords like ninths, elevenths, thirteenths, and altered voicings. Hint: You won't even have to learn the "big" chords once you've mastered a few little tricks with the seventh chord!


The power of the "magic 3rd & 7th" and how manipulating them can help you to instantly play dozens of chords in all twelve keys... very easily!


The concept of "tertian chords" versus "non-tertian" chords and how to form both types. Musicians that understand both kinds play a lot more interesting and unpredictable than those that stick to regular chords. Don't worry about the fancy language. There's nothing to it once you understand it.


The secret behind extended tertian chords and how to enhance your playing with them. This one secret will change the way you look at chords forever.


How to play chords most musicians have never heard of... "secundals," "tone clusters," "quartal chords," "quintal chords" and more! No! I'm not trying to impress you with big words. These are real types of chords used in real songs.


How to play the "minor/major" seventh chord... NOT just separate major seventh chords and minor seventh chords (you'll learn those too)... but THE "minor/major" seventh chord. Most musicians have never heard of this!


Why intervals are so important and how to use them to easily play any major, minor, dominant, diminished, half-diminished, augmented, or altered seventh chord in all 12 keys --- instantly.


The power of tonic chords, super tonic chords, mediant chords, and others... and how they help you to understand how music flows.


Other scale tone degrees like "subdominant," "dominant," "submediant," "leading tone," and how to use them to predict what chords will come next in a song. Don't worry if you've never heard this language before... it's very simple once I break it down for you.


How to determine what chords strongly pull to others. This is the key to effectively learning songs by ear... quickly!


The modern musician's best friend: The "tritone" and how to use it with seventh chords to creatively transform the entire mood of your playing.


How the circle of fifth allows you to play dozens of chord progressions using all of the seventh chords and voicings from this course!


What the "minor-dominant-major" chord progression is and how it's used in at least 60% of popular music! Think of a song and I guarantee you it's in it!


Various chord progressions like the "2-5-1," "5-1," "1-4," and how major scales help you to understand these progressions in every major key.


How to invert seventh chords four different ways! Hint: There's the root position, first inversion, second inversion, and third inversion... while triad chords only have three inversions.


The best inversions to choose for seventh chords to give them the richest, smoothest sound... especially when connecting from one chord to the next.


How to play seventh chords on each and every tone of the major scale. That means, for all seven unique tones in a scale, there is a major seventh, minor seventh, dominant seventh, or half-diminished seventh chord to correspond to that tone ---- which tells you where to place chords when playing real songs.


How seventh chords relate to the minor scale. Warning: This is rarely taught so you'll be shocked to see what chords correspond to the minor scale and how to use them in more serious-sounding songs.


How to change your left-hand bass note and create a bigger, nicer-sounding chord (like an eleventh or minor thirteenth voicing) by keeping the same seventh chord held down in your right hand!


And much more!
Audio Lesson Sample Clips From "H&P Chords 102"...

Audio Sample #1 / Track 1
"Introduction to Hear & Play
Chords 102 Course"
(1:55 minutes)

Audio Sample #2 / Track 7
"Minor Seventh, Diminished, & Half-Diminished Chords"
(9:27 minutes)

Audio Sample #3 / Track 4 (Disc 2)
"Using Triads and Sevenths to Play Bigger Chords"
(2:15 minutes)
Click here to order this course
Special Bonus Opportunity:
You'll Also Get 3 FREE "Monthly Music Mentor"
Courses Just For Trying This Program...
As a very special one-time bonus, I'd also like to send you three free courses from my Monthly Music Mentor CD of the month program.
The Monthly Music Mentor program is aimed at teaching you everything you need to know to play piano in the quickest and easiest way possible. Just as it sounds, this program was designed to take you by the hand and "mentor" you step-by-step through the musical process of playing by ear. If you lack time and want to make the best of the limited time you have, you're going to love what these monthly cd lessons will do for you.
Here's how it works: Order now, and I'll throw in a one-month FREE subscription to my Monthly Music Mentor program - PLUS you'll get three free Monthly Music MentorTM introductory courses, which provide an incredible introduction to the ongoing training... and you'll get all this just for trying this program.
The three courses you'll receive are "Piano By Ear For Starters" 2-hour course, "How To Find The Key To Any Song" 80-minute course, and the first Monthly Music Mentor introductory CD (80-minute "Getting Started" program). All of this is worth $79.95 but yours free as a bonus today.
I'm so sure you're going to love Monthly Music Mentor courses that I'm even going to pay the additional priority SHIPPING cost to send the starter kit to you.
If you love the three starter courses (which you will), keep them and stay subscribed to the program. Every month, I'll send you a new lesson on CD, and you'll automatically be charged only $15.95 a month... which is roughly just a quarter of what one private lesson would cost you... and you can't rewind live lessons). You can cancel anytime you want with no questions or hassles. If you cancel before 30 days, you won't be billed at all.
The Three Courses Are Your Gifts
To Keep Either Way...
If you get these 3 courses and you DON'T love them and get IMMEDIATE success with the material you learn, you can cancel and keep all the courses FOR FREE... just for TRYING it. In other words, you get to keep all the material for free either way... even if you cancel right after you get it.
This bonus is worth at least $79.95 alone, and it's yours free just for trying this program --- but this special free offer is only available with your purchase right now.
***If you prefer NOT to get this free $79.95 bonus package, you can "opt out" with one click while ordering... and simply complete your order without the free bonus and 30-day trial. Your choice. It's that easy.

---
Receive instant savings when you order both courses together!
H&P Chords 101 retails for $43 and 102 retails for $47. Plus, you're getting the three additional Monthly Music Mentor courses (4.5 hours) valued at $79.95. That's over $169.95 in value.
And if you come back after this temporary "sale," you might have to pay that amount to get your hands on these courses (8.5 hours, 8 discs combined with bonuses). Of course, even at $15-$30 per half hour, which is super-cheap, 8.5 hours of private training would cost you $240 to $480.
...And it's well worth it to be able to play exactly what you feel on the piano and to watch the jaws of your family, friends, and fellow musicians drop when
they see you playing all types of chords and voicings by ear!
But to reward those who are serious about learning the piano, I want to offer a special "bundle" price today...
For just 2 easy monthly payments of $25, you can have both of these courses shipped to your doorstep in less than a week. It's a no-brainer deal and if you're serious about learning chords and taking your piano playing to the next level, then you'll have no problem with this offer.
Click here to order our H&P Chords Audio Series Today!
Of course, like all of our products, these courses come with our "No-Questions-Asked" Full 365-Day Money-Back Guarantee, which means if you're unhappy with them for ANY reason, simply pack them up and return them for a full credit to your account. It's that simple.
Your package is shipped via USPS Priority Mail. You will receive the Hear & Play Chords Audio Collection in a week or so and you can get started learning all types of chords and songs the same day you receive it!

I look forward to receiving your success story very soon.
Sincerely,

Jermaine Griggs, President
Hear and Play Music Group


I have been playing for 40 years and have not had many lessons. These keyboard courses are the most organized method to getting a well rounded keyboard education. There is no substitute for these courses. In a matter of minutes I saw and heard many aspects of playing that I never could get my wits around...thank you for this opportunity.
Dan Naimowicz

Jermaine, It is always an honor and a pleasure to share blessings! Hear and Play is one of the best things that have happened to me and my fiancé Albert Williams! We just THANK GOD for giving us an opportunity to learn from and be a part of such a wonderful and vibrant productive family! We have seen the glory of God through all of the courses and resources!
As Albert is at work now, I speak on his behalf to say he takes his courses to look at during his breaks and every possible chance he has. It has been his persistence and growth that has inspired me so. All of your teachings and lessons have been such a wonderful joy to the both of us. We talk about the fact all the time that to be able to have the opportunity to learn things that we each have always wanted and for various reasons unable to do so until now is another miracle from God! Albert, has learned ahead of me many of the lessons and it is such a joy now to have him teach me a lot. He has course materials all around and portable players to listen to the audios while on the go. I am still trying to learn my basics but I am smiling as I write this testimony knowing I will eventually get there. This is the power of practice and having such a great inspiration! I thank you! We thank you! We thank God!
Albert and Tempie
("The Winning Team")
Member Profile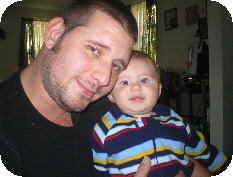 I thought I had a decent grasp on music theory after having played guitar for 13 years. I tried my best to apply this knowledge to the piano when I decided to learn to play. I had very limited results. But after one night (literally) of taking your lessons, my understanding of chord structures and my playing ability was revolutionized. Thanks Hearandplay!
Robby Hunter
Member Profile

I am so very ecstatic about Hear and Play™! Hear and Play™ is a wonderful company! Jermaine Griggs is absolutely a genius, teaching people all over the country how to play gospel music on the keyboard, by ear! I think it's phenomenal!

God bless you and be prosperous!
Vickie Winans
Grammy® Nominated Gospel Artist
http://www.VickieWinans.com

Click here to order our H&P Chords Audio Series Today!
Mr. Griggs,
I purchased your courses and I was very impressed by the professional quality of your product. I plan on ordering even more of your products in the future. This is in great contrast to other products I've ordered online. I ordered instructional materials from [various sites], and I was not impressed. Yours is truly a "good deal" for the money, and I will send many folks your way! I'm playing better already!
God Bless!
Bart Edmonds
Member Profile

Jermaine has cleaned the window to my mind of understanding. I now pick out chord progressions in songs just by hearing them.
After years someone has given ear trained musicians the resource they need to truly play by ear. Thanks Hear and Play!
Winkie & Sam Hall
Member Profile

Hello,
My name is Charles Shelton Jr., and I've been playing keys for about 10 years now. This site has really helped me out a lot by various lessons and being able to learn the newest songs out on the market. Especially with the virtual chord finder that is a major help if you can't read music.
Especially, being a world renowned drummer it helps so I can help write keyboard parts. A lot of you all have probably seen me on the Word Network. I've been on shows like the Charles Shelton Jr. show on the Word Network, Dr. Bobby Jones Show, Pax Network, Sky Angel, as well as touring and doing clinics in many different cities. I also have an instructional Gospel Drumming Dvd that I have for sale for all ages.
Jermaine Griggs is a blessing. Being a promoter and endorser of different products, I don't advertise or endorse just anything. Jermaine, you are a blessing... keep up the good work.
Charles Shelton Jr.
Member Profile

Hi,
I'm Evelyn. I've been playing piano for 9 months. Since I've discovered this site, I only knew some chords to play but now my piano playing has improved greatly!
Not only that, I've also learned some gospel songs through your courses. And most of all there are so many friends who encourage and feed me the word of God. You get everything you need from this site! Thank You Jermaine!
Evelyn
Member Profile

My name is Ed and I am a trumpet player and instructor in Florida. Honestly, I was skeptical about this course at first. I went through the entire site and read everything I could about this system. I decided to sign up for the lessons to finally prove or disprove my reservations about this course.
After doing the lessons I must say that I was very impressed! I definitely learned a lot and some different ways to think about music that made a lot of things so simple. It is even evident in my trumpet playing. I have had the opportunity in my life to talk to and perform with some of the great musicians of our time and in talking to other trumpet players (Gillespie, Marsalis, Sandoval, Ferguson, Faddis and so on...) they all suggested that I learn how to play the piano to really get inside the music.
The people who heard me before and after I started this course have noticed a difference in my trumpet performance! As I get deeper and deeper into this course my ears are really starting to open up and "hear" many different sounds and tones in which I never paid any attention to before! I just want to say "THANKS" for such a great course. I also want to give my personal endorsement for this course and suggest that all musicians (especially the wind players) get this course so you and others can "Hear" a difference when you "Play!"
God Blesses,
Ed
Member Profile

Click here to order our H&P Chords Audio Series Today!
I started at a young age and then quit piano. Then again as a teenager, I went to a very well known, orthodox, and conservative piano teacher trying to acquire appropriate skills and techniques to fulfill my dream of being a professional concert pianist. I failed miserably and later ended up with a Marketing career instead!
Many more years afterwards I returned to piano, taking it up as one of my more intense and passionate hobbies, somewhat trying to do and accomplish what I failed doing years ago.
Thanks to Jermaine Griggs and the HearandPlay family, now as a middle-aged piano player, I'm gradually unlearning most of my bad techniques and habits of my younger days. The website is helping me rebuild my confidence and wish I had discovered some of these teachings long time ago....Where were you Jermaine?
I am so delighted that I found the HearandPlay Zone and in turn , Jermaine Griggs' courses. Jermaine, thanks for making the piano learning methodology so user-friendly , well-structured, easy-to-remember and enjoyable. I truly appreciate your efforts for describing the piano technique and practice habits on a down-to-earth level that makes sense!
This "hands on" nature of the program along with its "interactive" approach focuses on the fun and sheer pleasure of playing music. The results dispel the notion that learning to play means enduring years of lessons, relentless hours of drills, and boring practice sessions. This site is a powerful tool for anyone, especially newbies interested in learning and growing. You rock Hearandplay!
Peace, Music n Luv!
Member Profile

Magazines