"How Would YOU Like To Be Trained By One Of The Greatest Gospel Musicians & Producers Alive?"

Millions have heard his work all around the world and covet his style...
And never before Has Jason White, the musician-producer-extraordinaire behind artists like Donnie McClurkin, Judith McAllister, Carlton Pearson, Mary Mary, Daryl Coley, and Richard Smallwood, revealed his personal secrets to anyone...
UNTIL NOW!
And now YOU have the opportunity to benefit from his years DECADES of hard work, practice, and experience in this revolutionary 4.5 hour dvd course, GospelKeys "Ministry Musician" Volume 1.
If you've ever dreamed of looking over the shoulders of a gospel phenom, now's your chance as Jason White takes you through several hymns and how to contemporize them with "his" flavor, worship songs (from actual albums he's played on), old school shuffles, church "bebop," praise songs, choir music, and of course, shouting music!
If you keep reading this page, I guarantee that your gospel music playing will never be the same... and that's a promise!
From: Jermaine Griggs
Monday, 6:01 AM

Dear Gospel Musician,
I'm going to cut right to the chase.
Because if you're a gospel musician or fan, you've heard of Jason White.
And if you haven't heard of him by name, you've heard his work several times without knowing it.
All you have to do is pop in some of Richard Smallwood, Norman Hutchins, Kurt Carr, Alvin Slaughter, Judith McAllister, or just about any "WOW" Gospel Top Artists cd, and you'll hear Jason on the keyboard or organ.
And when he's not actually on the keyboard or organ, he's usually behind the scenes producing the entire album.
But, look here... I don't want to just toot his horn because these accolades mean very little to your playing, am I right?
Picture this though...
What if, rather than listening to Jason rip up and down the piano (like you've done in the past) , you could actually sit there and look over his shoulders as he takes you behind the "curtains" and reveals some of the hottest chords, voicings, movements, songs, and more from the actual albums you've heard him on?
No, I'm serious.
I'm not talking about just introducing a bunch of chords and tricks that have no relation to each other and leaving you to figure out the rest.
I'm talking quite the opposite.
...Actually having someone like Jason White sit down and tear multiple hymns apart, chord for chord. And not just hymns either --- worship songs, old school devotional songs, shouting music, and even chords and progressions that are found in songs from his own church's album... "West Angeles Church of God In Christ!"
You see... the benefit of having someone so prominent as Jason is that he can actually show you how to do things you've heard in your favorite songs because HE'S ACTUALLY THE ONE playing on your favorite songs.
(Nope, I'm not trying to be deep or anything).
In fact, once you get his course and see what I'm talking about, you'll never listen to his albums the same way again because you'll know a lot of the things you hear him doing.
Flat out, if you see the value in having someone of Jason's caliber on dvd waiting to hand you over 20 years of experience, then you'll want to read this entire page because this may be one of the most important things you ever do for your gospel playing.
"Ok, So How Do I Know For Sure
That This Course Is For Me?"
If you know how to play hymns but can't quite "flip" them to be more contemporary and flavorful (without sacrificing the original melody and nature of the song)... Jason is a pro at this and once you learn his techniques, you'll have both the young and mature listeners nodding their heads.


If you really don't understand your role as a church musician and what to play during certain moments in the service -or- if you ever feel lost and don't know what to play to transition from one part of the service to the next, you could really benefit from Jason's principles. After all, he's the Minister of Music for the Presiding Bishop of the entire Church Of God In Christ denomination and understands how to direct the flow of the service.


If you play traditional devotional songs but feel stuck with the same old chords you've been using for years. I'm sure by now, you've figured out that traditional songs can sound really good when you know what you're doing... even in today's contemporary times. In fact, some of the old school songs Jason has played on have been some of the best tracks on their albums. He'll teach you how to master his special old school shuffle sound.


If you're already decent but you're constantly looking for new ideas to add to your playing, then you're probably one of the best candidates for this course. In fact, in total, Jason shows over 100 different chords, patterns, licks, and tricks.


If you struggle with developing your own unique style, you'll learn several techniques and principles that Jason has perfected over the years in order to develop his own flavor.


If you love praise and shouting music and want to excel higher in your uptempo playing, you'll get just what you're looking for.


If you want to inject some more chords, voicings, and movements into your worship playing and be able to control the atmosphere of your service by what you play, then you'll be blessed by the ministry advice Jason gives as this isn't just a course on techniques but your role as a music minister too.


If you simply admire Jason and want to learn anything he's willing to share, then you're in the right place as never before has he sat down and shared what you're about to learn...
Right before I explain the specifics of the course, here's my formal introduction of Jason White...
"Introducing My Good Friend, Jason White"
Jason White is no stranger to the gospel music industry. He started as a child and quickly built his chops as he would get invited to accompany his mother at various events. By high school, he had already made a name for himself and immediately got recruited to work with Richard Smallwood. The rest, as they say, is history!
For the next 15 years he'd continue to master his craft, honing his skills on both the piano and organ. These days, he's known as one of the greatest gospel musicians alive and mentioned beside others like Kevin Bond and Michael Bereal.
He's played piano, organ, synthesizer, and produced for a countless number of gospel artists like Donnie McClurkin, Mary Mary, Bishop T.D. Jakes, Judith McAllister, Kim Burrell, Kurt Carr, Daryl Coley, Kevin Bond, Denetria Champ, Norman Hutchins, Alaska Mass Choir, Karen Clark-Sheard, Dorinda Clark-Cole, Soul Seekers, Alvin Slaughter, and many more.
Jason is also the Minister of Music at West Angeles Church Of God In Christ, where Bishop Charles E. Blake is the pastor and Presiding Bishop over the entire Church Of God In Christ (COGIC) denomination all over the world!
He's cited as one of the most admired musicians on gospel forums across the net and referred to on video sites like youtube by musicians all around the globe.
I trust very few people over him to deliver fresh, practical, easy-to-understand techniques and principles to playing contemporary gospel music by ear!
(A Few Songs & Albums Jason Has Played On)
There's many more but we ran out of room...

| | | | |
| --- | --- | --- | --- |
| Producer & Keyboards | Producer | Organ & Producer | Producer, Organ & Piano |
| Direction & Keyboards | Producer | Arranger | Producer |
| Musician | Producer | Keyboards | Producer & Mixer |
| BG Instrumentation | Keyboards | Keyboards | Piano & Keyboard |
| Piano | Keyboardst & Producer | Piano | Piano & Keyboards |
---
"What If You Could Lock Yourself In A Room And Get 4.5 Hours of Ministry-Focused Instruction From The Man Behind Many Of Your Favorite Gospel Artists?"
"Would That Excite You?

Well, it should! Because this is exactly what GospelKeys Ministry Musician Volume 1 will give you.
You'll get the opportunity to learn flavorful approaches, chords, movements, patterns, "licks & tricks," and real songs from Jason White, but not only that...
You'll learn the music ministry side of things too. This isn't just for someone who wants to steal a bunch of chords and sound good, although you'll get dozens upon dozens of chords and will certainly sound 10 times better after devouring this course. This is deeper than that though.
This is for the musician who truly wants to be used by God to usher in His presence through music. The musician who no longer wants to be a distraction or hindrance to the service but actually be an integral part of the worship experience.
For the musician who acknowledges their ministerial role in the service and is ready to commit 100%... Jason is ready to show you what he's picked up over the years as he's had the privilege to walk closely with prominent pastors like Bishop Charles Blake.
This is a holistic course focusing both on the creative music side and the ministry side. You will not go wrong with it.
"For The First Time Ever, The Cat Is Out The Bag! Jason White Reveals What It Takes To Become the Ultimate Ministry Musician..."

What it takes to truly be a Ministry Musician and how to avoid making some of the errors most church musicians make.



How to be admired by both "young" and "old" listeners by learning contemporary patterns with traditional hymns... without sacrificing the melody.



Borrow some of Jason's signature moves in worship, praise, shouting music, old school shuffle, "church bebop," hymns, and more! Never before has he sat down and given away his techniques and now you'll have "over-the-shoulder" access to one of the greatest gospel musicians alive!



How to take traditional songs everyone knows and alter certain chords to produce your very own flavor and style. In fact, you'll be taken by the hand and shown how to substitute chords in songs like "Oh How I Love Jesus," "To God Be The Glory," and others.



How to play some of the same exact licks you've heard Jason execute flawlessly on your favorite albums. I'm talking about records from artists like Richard Smallwood, Kurt Carr, Judith McAllister, West Angeles Church of God In Christ Choir, Daryl Coley, Mary Mary, and others!



The mindset of a "Ministry Musician" and how to avoid being a hindrance to your worship service by adhering to 5 simple rules.



The keys to accompanying a soloist. Your job as an accompanist is not to lead, it's to support. Learn Jason's improvement strategies when it comes to backing up singers, choirs, and groups!
"Your Playing Will Never Be The Same"
Discover how to use the melody of ANY song to create chord voicings you never thought possible! Sometimes, the craziest chords come from using trial and error to find a chord that has the melody note on top. You'll learn Jason's system for doing this.



Connect chords together with unorthodox "slide-ups," "bends," "walk ups," "crossovers," and other techniques that nobody does! (That's why Jason commonly makes up his own names for the little nuances he utilizes in his playing that you can't find taught in your traditional music class).



Abolish those same old chords forever! Learn Jason's special voicings for major, minor, dominant, augmented, and various altered chords. You'll be amazed at how simple these voicings are once you know what you're doing!



What to do when you have a bass player as opposed to playing solo. You'll learn left hand strategies and how to extend your chords to the right hand.



How to incorporate small rhythmical variations into your playing to add extra spice and flavor that will certainly turn heads.



Exponentially grow your options on the piano so you never have to play songs the same way, twice! In fact, it was so hard to get Jason to do the same exact "lick" twice because he just doesn't think that way! You'll learn how to have so many options open that you won't remember what you JUST played!


"Let Jason White Show You..."
Why less is more and how you can still get a full sound even if your reach isn't as wide as others! Most of the time, it isn't about how many notes you can press down. It's more about the notes you choose to use and where you place them.



How to end your songs with style by implementing Jason's hand-crossing arpeggio technique.



How to play what Jason White calls "church bebop," which is a common progression found in many contemporary gospel songs! In fact, you'll find the same exact patterns and voicings he shows you in "Lord Prepare Me to be a Sanctuary," by West Angeles Church Mass Choir (where Jason is the Minister of Music).



How to bounce chords from your left hand to your right! Jason is the boss when it comes to striking a chord with his left hand and following up with an extended voicing of the chord with his right hand. You'll learn the secrets behind this coveted style of playing.



Take your playing to the next level by learning various "licks," "tricks," and solos that you can play over church progressions... Jason style!



Incorporate tritones into your playing like never before! Yes, you've learned them in other courses but Jason takes their usage to a whole new level!



Diversify your playing by understanding old school styles like the "church shuffle," the "church walk" and others! You'll find this style of playing in devotional services and old-time songs like "I'm on the Battlefield." What's more, Jason actually takes you through this song using old school church shuffle techniques.



Learn chords and voicings that will instantly kick the service into a spirit of worship. These are the same chords Jason and the band use at West Angeles Church of God In Christ to lead the congregation into an atmosphere of worship.



Why Disney chords are some of the best worship voicings and how to incorporate them in your playing without becoming a distraction.



And much much more!

---
Still not convinced that this course can change
the way you play contemporary gospel music forever?
Check Out Some Of These Video Clips From The ACTUAL COURSE...
---

Here's What A Few Customers Have To Say About Our Past GospelKeys Courses...

"Hear and Play is a wonderful company"

"...and Jermaine Griggs is absolutely a genius, teaching people how to play by ear!"

I am so very ecstatic about Hear and Play™! Hear and Play™ is a wonderful company! Jermaine Griggs is absolutely a genius, teaching people all over the country how to play gospel music on the keyboard, by ear! I think it's phenomenal!

God bless you and be prosperous!

Vickie Winans
Grammy® Nominated Gospel Artist
http://www.VickieWinans.com
"It is hard to find someone willing to teach a visually-impaired person...
...but since he discovered us, his playing has been "tight!!!"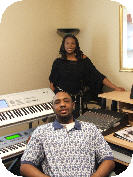 I have really been blessed by being a part of the HearandPlay community! I recommend it to everyone!
I've been playing piano for about 10 years now, and wanted to enhance my playing skills. It is hard to find someone willing to teach a visually impaired person, but since we discovered HearandPlay, it's been tight!
I own all the GospelKeys piano lesson dvds, including the 300pg piano workbook! I really enjoy my dvds and the newsletters are really good. The zone is off the hook!

Adrian Stewart
http://zone.hearandplay.com/pages/Adrian
"I thought it was too late for me to start..."

"But after getting the GospelKeys Series, I'm now playing for my church !"

I've had a strong desire to play piano since I was 12 years old. My aunt was teaching me and she died suddenly, but I never lost the urge to play.

I am at the age of 38 and started 2 years ago to try and play again. Hear and Play was referred to me and I thought I'd try it out. I started with the 300 page course and was like "WOW!"

I thought it was too late for me to start, but now I have all the GospelKeys series with the exception of the 500 series, and you better bet I am getting it next!

"I may not know everything there is to know about the piano but what I do know is that now I'm playing for my church service on 1st and 3rd Sundays and other churches have asked me to help them out since I've been studying the courses. No lie... you may know a lot and still you will be amazed because there is so much more you can add to what you already know. Thanks Jermaine!

LaQuanda
---
"Reserve Your Copy Of GospelKeys "Ministry Musician" Today and Join the Gospel Musician Elite Circle!"

Now's your chance to finally join the "elite circle" of gospel musicians who possess the contemporary and modern gospel flavor everyone covets!
You can now earn the right to be admired on the piano... respected... and looked up to, just like Jason White!
Because with dedication, I'm convinced that what you're about to learn will propel you to the level you've always imagined.
So if you're truly serious about taking your gospel piano and keyboard playing to new heights, then you'll definitely want to take action and get this course today.
---
The GospelKeys "Ministry Musician" Volume One 4.5 hour Dvd Course is broken into 4 discs and aims to teach you how to add your own flavor to hymns, the old school shuffle and how to apply it to old-time devotional songs like "I'm On The Battlefield," worship and "mood" music, choir songs, praise songs, church "bebop," shouting music, and a whole lot more!
Most importantly, you get exposed to the other side of church musicianship and what your role as a musician or minister of music should be. Jason takes literally 20+ years of experience and lays it in your lap in a fun, informative, entertaining way.
Not only will he keep you at the edge of your seat, but he'll keep you interested and smiling throughout the entire course. You'll enjoy his occasional singing with the songs he teaches and his "church talk" in between.
Here's a break down of each part:
| | |
| --- | --- |
| Disc 1: Get an in-depth look at how to play hymns in a contemporary way without sacrificing the melody. From "To God Be The Glory," to "Oh How I Love Jesus," you'll learn Jason White's way of flipping these hymns, chord by chord! | |
| | |
| Disc 2: In the second part of this course, you'll learn what Jason White calls "church bebop" and the "old school shuffle." Both of these styles are found in tons of choir songs, praise songs, and devotional music like "I'm On the Battlefield." | |
| | |
| Disc 3: The third part of the course is all about praise and worship. You'll learn dozens of contemporary chords to play during this part of the service and how to alter the atmosphere of the church by choosing your chords and progressions carefully. | |
| | |
| Disc 4: The last part of the course covers shouting music. From traditional patterns to modern routes, you'll learn insider secrets behind Jason White's shouting style! Chords, licks, fill-ins, basslines, runs, and more! | |

(This course is not suitable for pure beginners. See GospelKeys 101).
---
"And When You Order Today..."
I'm throwing in two additional online bonuses that will keep you occupied while your package is on its way (must order today):
Ministry Musician Bonus #1
80-Pg GospelKeys "Ministry Musician" Volume 1 Online Workbook (PDF). $29.95 Value.
The GospelKeys "Ministry Musician" Volume One Reference Guide (for today's orders only) is 80 pages and is filled with tons of chords and patterns from the course itself.


Every page contains detailed illustrations of both hand and finger placement to make sure you're not only doing the right things but doing them right.

And because it's a guide you can print out or copy to a portable devise, you'll be able to work on your contemporary gospel playing, no matter where you are!
You'll never miss one single beat with this chord guide. Flip through pages as you watch the dvd, taking notes next to the enlarged piano displays (...which shows you exactly what's being played, note-for-note)!
Ministry Musician Bonus #2
"Interactive Midi Files & Software" $29.95 Value.
You're also going to receive interactive midi files of various examples from the course that you can load into a free midi player and see every single note played.
Not only that, but we're also going to show you where to download a free program you can use to load our midi files and slow them down and change the key (...among many things). This is an additional $29.95 value.
---
Special Bonus Opportunity:
You'll Also Get 3 FREE "Monthly Music Mentor"
Courses Just For Trying This Program...
As a very special one-time bonus, I'd also like to send you three free courses from my Monthly Music Mentor CD of the month program.
The Monthly Music Mentor program is aimed at teaching you everything you need to know to play piano in the quickest and easiest way possible. Just as it sounds, this program was designed to take you by the hand and "mentor" you step-by-step through the musical process of playing by ear. If you lack time and want to make the best of the limited time you have, you're going to love what these monthly cd lessons will do for you.
Here's how it works: Order now, and I'll throw in a one-month FREE subscription to my Monthly Music Mentor program - PLUS you'll get three free Monthly Music MentorTM introductory courses, which provide an incredible introduction to the ongoing training... and you'll get all this just for trying this program.
The three courses you'll receive are "Piano By Ear For Starters" 2-hour course, "How To Find The Key To Any Song" 80-minute course, and the first Monthly Music Mentor introductory CD (80-minute "Getting Started" program). All of this is worth $79.95 but yours free as a bonus today.
I'm so sure you're going to love Monthly Music Mentor courses that I'm even going to pay the additional priority SHIPPING cost to send the starter kit to you.
If you love the three starter courses (which you will), keep them and stay subscribed to the program. Every month, I'll send you a new lesson on CD, and you'll automatically be charged only $15.95 a month... which is roughly just a quarter of what one private lesson would cost you... and you can't rewind live lessons). You can cancel anytime you want with no questions or hassles. If you cancel before 30 days, you won't be billed at all.
The Three Courses Are Your Gifts
To Keep Either Way...
If you get these 3 courses and you DON'T love them and get IMMEDIATE success with the material you learn, you can cancel and keep all the courses FOR FREE... just for TRYING it. In other words, you get to keep all the material for free either way... even if you cancel right after you get it.
This bonus is worth at least $79.95 alone, and it's yours free just for trying this program --- but this special free offer is only available with your purchase right now.
***If you prefer NOT to get this free $79.95 bonus package, you can "opt out" with one click while ordering... and simply complete your order without the free bonus and 30-day trial. Your choice. It's that easy.
---
That's a combined total of $139.95 in bonuses just for taking action today.
So...
"What is it worth to get your hands
on this ENTIRE package?"
If you're serious about getting to the next level in your playing, then you won't have a problem with this deal at all.
In fact, you will love this offer because not only am I dropping the price of this training course a considerable amount, but if you order today, I'm throwing in all the bonuses above which means you'll get the 80-pg online chord book, the extensive midi file collection, and the bonus software that lets you load the midi files and see exactly what's being played on a real "virtual" keyboard with notes that light up... not to mention the 4 core instructional discs (totaling 4.5 hours alone)!
Plus, you'll get the additional 3 Monthly Music MentorTM courses valued at $79.95. So you're not only getting 4.5+ hours of step-by-step dvd footage on worship, praise, shouting music, choir music, shouting rhythms, hymns, and more, but an additional 4.5 hours of audio training in free bonuses. Then there's the ongoing support of the program --- what else could you possibly ask for?
For all of this, I could very well charge over $299.75 and still get tons of orders for all four dvds, the additional $139.95 in bonus courses, and the online chord book, midi files, and free software. With values at $39.95 for each dvd (totaling $159.80, which is actually cheap in this instructional industry), that price would be well justified. But I'm not going to charge you $300.00 for the 4.5-hour set. I'm not going to even charge you $150.00.
Because this course has just released, I'm offering a special National Introductory Price for a limited time only.
For just 3 easy monthly payments of $33, this entire 4.5-hour GospelKeys "Ministry Musician" Volume One package plus the bonus chord book, midi files, software, 3 free courses, and more can be yours.

This National Introductory Price is subject to change at any time so if you're really interested in this gospel music learning system, I suggest you act quickly --- otherwise, you might end up paying well over $200 or $300 in the future. Even worse, you may be too late and not able to take advantage of this offer at all.

Click here if you're ready to order this 4.5-hour package for just 3 monthly payments of $33 through our online secure server
If you hire a piano teacher for 4.5 hours at $30 an hour (and that's pretty cheap), you'd pay $135.00. Now, take a realistic figure ($40.00 an hour) and you're paying $180.00 for the same amount of time.
And get this... you can't "rewind" or "fast forward" your piano teacher and you won't get a copy of your teacher's live lecture to take home so once that 4.5 hours and $180 are up, they're up.
But even worse, the $180.00 is ONLY if you can find a teacher who has what it takes to show you the ins and outs of contemporary gospel music. You may be sorely disappointed at what you find.
Because what you learn in our comprehensive course can never be taught by a conventional piano teacher so even if your budget allowed for private instruction, you would waste time learning things you don't want to know.
You'll be lucky if, after your 20th lesson, you've moved on to play more than basic nursery rhymes and folk songs.
Because this is "school of hard knock" kind of information! It comes from being in the trenches (or having someone teach you who has been there). It's not traditional. Jason white has been in the trenches. He's learned what he's passing down to you through sheer experience. He didn't have a convenient dvd when he was coming up. He had to learn it hard-knock style.
Aren't you glad you don't have to do it that way and can shave years off your learning curve?
This is specialized knowledge that only a privileged few know --- and now you have the opportunity to join the elite.
Invest In Yourself Today...
Even though the price is extremely affordable (about the same cost of a few cables and a foot pedal for your keyboard), here's what's really important. If this "Ministry Musician" Volume 1 series was just another course that just sat in your bookshelf and didn't teach you anything new, it wouldn't matter what the price was. IT WOULDN'T BE WORTH ONE SILVER PENNY... I don't care who's featured in it.
On the other hand, if you can learn just ONE thing that revolutionizes your playing, it's worth its weight in gold (especially coming from Jason White). There is no other form of learning that can give you what I'm offering for just 3 monthly payments of $33.
You Are Fully Protected By My 365-Day
100% Money-Back Guarantee!
I really want you to be 100% satisfied with my course, and I'm completely confident you will. So let me remove any doubt from your mind...
Invest in my course today and if you are not thoroughly convinced that this course is worth every single penny you've paid, just contact me within 365 days either online or by phone at 1-877-856-4187 and I will refund 100% of your money minus shipping right away!
And for your trouble, let me do this... the bonuses are yours to keep, no matter what, just as my way to thank you for giving my course a chance.
And to further put my money where my mouth is, in addition to reimbursing you every penny you've spent, I'll even let you try any other course for free. Both my staff and accountant think I'm crazy! I can't be any fairer than that!


* HearandPlay.com is a member of the Better Business Bureau
If you fit any of these situations below, then you need this training course:
Do you want to learn some more chords, patterns, routes, movements, and styles?


Have you reached an "invisible barrier" and looking for some other things to apply to your playing immediately?


Do you feel "stuck" playing the same stuff over and over and want to start playing "outside-the-box" chords, arrangements, and progressions?


Are you committed to lifelong learning and continually developing your skills?


Are you a huge fan of Jason's music and the albums he's produced and want to add some of his signature moves to your playing?

If you answered "Yes" to any of the questions above and are serious about mastering contemporary gospel music, here are four easy ways to order:
Your package is shipped via USPS Priority Mail. You will receive the GospelKeys "Ministry Musician" Volume One Series in a week or two and you can get started learning new chords, voicings, progressions, and song arrangements the same day you receive it.
You can literally be on your way to taking your church playing to the next level in weeks, not months!

I look forward to receiving your success story very soon.
Sincerely,

Jermaine Griggs, President

P.S. - If you're wondering, "How can I justify this purchase?", then I just want to leave you with one last thought... At 3 monthly payments of $33, don't you deserve it? That's all I have to say. If you've read this far, you're clearly serious about investing in our course. No one is stopping you from this but you! This is Jason White we're talking about here. This opportunity doesn't come around everyday. Seize it!
Click here to order now.
P.P.S. - Our National Introductory Price won't last long. We're shipping these packages out by the truckload. Don't miss out!
Photos from one of our prior releases. Our courses go fast! Don't miss out!
You Have Two Options:
-Or-
Downloadable Digital Version
(Not sent in the mail)


$299.75 (Special Offer: 3 monthly payments of $33)

*Instant Access | Save On Shipping*
Click here for answers to frequently asked questions concerning digital downloads
---
Hear & Play Music, Online!
22521 Avenida Empresa Suite 113 * Rancho Santa Margarita, CA 92688
© 2000-2016. All Rights Reserved

Click here for an exclusive interview with Jason White on our weekly radio show